Assessment of sustainability performance
The assessment of a company´s sustainability performance can either be a comprehensive mission or an isolated task. It can be done for several different purposes such as: the basis for establishing an internal sustainability program, knowledge of the competitors' status and the establishment of a sales argumentation platform, and also the basis for decisions prior to company acquisitions regarding current situation and future risks.
To be able to set goals, regardless of the level of ambition, it is common sense to to be aware of the current situation. When it comes to financial aspects, for example budgets are created and objectives are based on historical data, and that should be the same for sustainability aspects as well. 
The importance of performing assessments are based on the fact that there are different push and pull factors which makes sustainability aspects as important as the financial aspects. Both legal tightening and tougher market demands will force the change, and it can be expected that the requirements will continue in that direction.
Mattias Jönsson
Head of Business Development
Experienced business developer with deep knowledge within circular economy, strategical marketing and digitalization.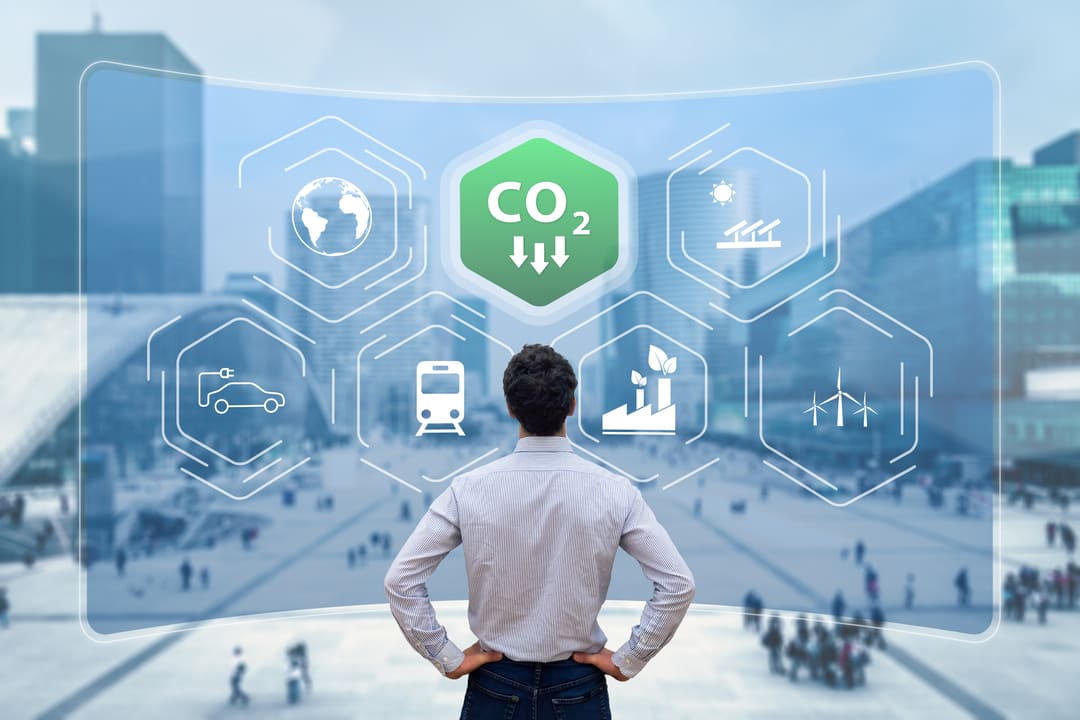 Assess your company´s sustainability performance
Without knowing your financial situation, how do know what you should prioritise and how can you know that the objectives that you set are reasonable and relevant? The same applies to sustainability.
To enable a change, it is necessary to have knowledge of your current situation. It is also very important to know where you stand, to be able to have access to sufficient decision material. Furthermore, there is great value in being able to prove and communicate the change that is made in order to be able to capitalize on the change, which ensures a certain ROI.
EANDO has broad knowledge in this field and can assist with both a holistic and a detailed analysis, based on scientific data, and packaged according to the format that fulfils the purpose of the assessment of sustainable performance.
Assess your competitors' sustainability performance
For many companies, it is of great importance to be able to differentiate oneself from one's competitors. Therefore it is meaningful to assess and compile competitors' sustainability performance in order to have both a certain knowledge of their company and products, and in order to benchmark.
It is further fruitful to be able to pinpoint the aspects where you are superior. EANDO can provide you with comprehensive competitor analysis, which can be used as a basis for decision-making for various measures to be able to challenge / overcome competitors.
A common deliverable is an argumentation platform for a company´s sales force. It contains both clear and easily accessible information for the sellers and the company's own USPs and concrete counter-arguments in case of any question.
Assess sustainability performance of your acquisition candidates
If you are an investor who is interested in a company, we guess that you do not buy it without assessing the value of the business and the company's financial position. But do you assess the company's sustainability performance? Are you for example aware of upcoming environmental taxes or new market requirements that in the short or long term can either significantly reduce the value of the business or for that matter make it the business of the year?
Before you make your next deal, make sure you do not buy a company that may not exist in a few years. EANDO can help you to assess your next potential investment based on its sustainability performance. If desired we have the ability to, based on the assessment of the company, make concrete recommendations for how the company should be developed to ensure maximum business value through sustainability.
Address
Tåstrupsgatan 2,
262 32 Ängelholm